NOTICES
Verification
Model Number: FP-Z8000/FP-Z6000
Trade Mark: Fujifilm
Address: 200 Summit Lake Drive, Valhalla, NY 10595-1356, U.S.A.
Tel: 019147898100
This device complies with Part 15 of the FCC Rules. Operation is subject to the following two conditions: (1) this device may not cause harmful interference, and (2) this device must accept any interference received, including interference that may cause undesired operation.
Caution:This equipment has been tested and found to comply with the limits for a Class A digital device, pursuant to part 15 of the FCC Rules. These limits are designed to provide reasonable protection against harmful interference when the equipment is operated in a commercial environment. This equipment generates, uses, and can radiate radio frequency energy and, if not installed and used in accordance with the instruction manual, may cause harmful interference to radio communications. Operation of this equipment in a residential area is likely to cause harmful interference in which case the user will be required to correct the interference at his own expense.
FCC Warning:To assure continued compliance, follow the attached installation instructions. This includes using the provided power cord and shielded interface cables when connecting to computer or peripheral devices. Also, any unauthorized changes or modifications to this equipment could void the user's authority to operate this device.
---
Federal Communications Commission (FCC) Warning
A shielded-type power cord is required in order to meet FCC emission limits and also to prevent interference to the nearby radio and television reception. It is essential that only the supplied power cord be used.
Use only shielded signal cables to connect I/O devices to this equipment.
For Customers in Canada
CAN ICES-3(A)/NMB-3(A)
This Class A digital apparatus complies with Canadian ICES-003.
Cet appareil numérique de la classe A est conforme à la norme NMB-003 du Canada.
For Customers in New Zealand and Australia
WARNING: This equipment is compliant with Class A of AS/NZS CISPR32. In a residential environment this equipment may cause radio interference.
For Customers in Taiwan
警告使用者:
此為甲類資訊技術設備,於居住環境中使用時,可能會造成射頻擾動,在此種情況下,使用者會被要求採取某些適當的對策。

廢電池請回收
請勿將電池當作一般垃圾丟棄。這個標誌表示電池不應視為一般垃圾丟棄。僅適用於台灣。
限用物質及化學符號表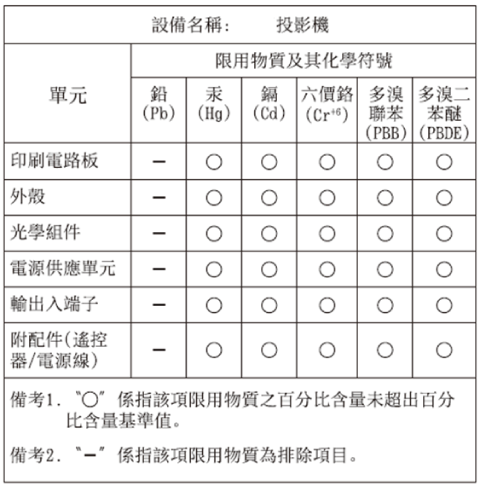 For Customers in Korea

For Customers in Japan

For Customers in UK
UK Importer:
FUJIFILM UK Ltd.
St Martins Business Centre, St Martins Way, Bedford MK42 OLF, United Kingdom
For Customers in the EU
EU Importer:
FUJIFILM Electronic Imaging Europe GmbH
Fujistraße 1 47533 Kleve, Germany
This product complies with the following EU Directives:
RoHS Directive 2011/65/EU,(EU)/2015/863
EMC Directive 2014/30/EU
LVD Directive 2014/35/EU
Compliance with these directives implies conformity to applicable harmonized European standards (European Norms) which are listed on the EU Declaration of Conformity issued by FUJIFILM Corporation for this product or product family.
This compliance is indicated by the following conformity marking placed on the product:

This marking is valid for non-Telecom products and EU harmonized Telecom products (e.g., Bluetooth).
Company name: FUJIFILM Europe GmbH
Address: Heesenstrasse 31, 40549 Dusseldorf, Germany
Tel: 04921150890
About the Icons
The symbols on the product represent the following:
| | |
| --- | --- |
| | AC |
| | DC |
| | Class II equipment (The construction of the product is double-insulated.) |
Disposal of Electrical and Electronic Equipment in Private Households in the European Union, Norway, Iceland and Liechtenstein:
This symbol on the product, or in the manual and in the warranty, and/or on its packaging indicates that this product shall not be treated as household waste. Instead it should be taken to an applicable collection point for the recycling of electrical and electronic equipment. By ensuring this product is disposed of correctly, you will help prevent potential negative consequences to the environment and human health, which could otherwise be caused by inappropriate waste handling of this product.

Battery Safety Precautions
Batteries may explode if not correctly replaced. Replace only with batteries of the same or an equivalent type.
Do not expose batteries, including those installed in a device or battery pack, to excessive heat, for example by leaving them in direct sunlight or exposing them to fire.
Do not expose batteries to unpressurized environments at high altitudes or to extremely high or low temperatures during use, storage, or transport.
Do not use batteries designed to defeat safeguards.
Batteries may explode if thrown into a fire, left in a hot oven, crushed, or cut.
Batteries may explode or leak flammable liquid or gas if exposed to extremely high temperatures or low pressures.